Agricultural Steel Buildings
We know how important it is to have reliable structures on the ranch, the farm or just out in the country. That's what we deliver.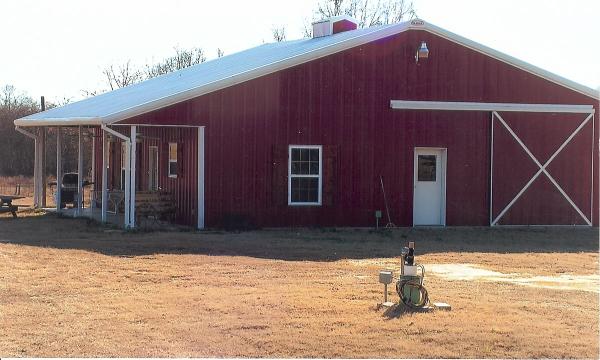 At Huddle Steel Buildings, we understand the importance of having a cost effective, low maintenance way to keep your agricultural equipment and livestock safe. Steel agricultural buildings offer an easy and affordable way to provide that shelter and security. Only the highest grade materials are used in the manufacturing and construction of our agricultural metal buildings; ensuring long life and use well into the future.
Huddle agricultural steel buildings fit the needs of our customers and meet all area building codes. In addition, utilizing an agricultural steel building can offer an array of benefits over standard construction.
•An agricultural metal building is non-combustible which helps to ensure the safety of your property
•A variety of customization options exist to meet your needs.
•Easy to modify and add on to for expansion and future projects.
•Quick delivery and construction gets your building working for you as soon as possible.
•Steel construction means longevity and low maintenance over the building's lifetime.
The purchase of an agricultural steel building is a major investment into securing important aspects of your livelihood. Finding the right company to supply your agricultural steel building will mean less headache and better service for you.
Huddle prides itself on quality, customer satisfaction, experience and competitive pricing. This has allowed us to grow into one of the largest manufacturers of metal buildings in the industry. Huddle is involved in a number of national and local groups specifically geared around construction of steel buildings and their components. This has given us a scope of experience to provide safety-compliant constructions to our customers and their variety of needs.
An agricultural steel building is an affordable, sound investment into the protection of your equipment, livestock and future. We are dedicated to finding the right solution to whatever your needs may be.
Contact us today for a free quote on your next agricultural metal building project.